BEN's overall objective is to promote sustainable social and economic empowerment through the use of bicycles. They do this by ensuring a reliable supply of donated and affordable bicycles to disadvantaged communities and institutions.
To do this they have to secure an ongoing stream of donated bikes from our donor partners. They distribute these bikes via various projects and through Bicycling Empowerment Centres (BECs), entrepreneur-based businesses that they help to set up in their target communities. They ensure that beneficiaries can maintain their bikes and that they know how to ride safely. BEN also engages with decision-makers and stakeholders to ensure that Non-Motorised (NMT) Transport is properly integrated into transport planning.
South Africa has one of the continent's biggest and most developed economies. Up until 1994 it was ruled by a white minority government, which enforced a separation of races with its policy called apartheid. The apartheid government eventually negotiated itself out of power after decades of international isolation, armed opposition and mass protests. The democratically elected leadership encouraged reconciliation and set about redressing social imbalances, but the economy has struggled.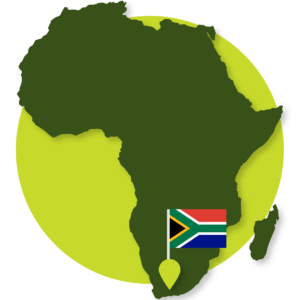 Capital: Cape Town
Population: 50.7 million
Area: 470,693 sq miles
Languages: 11 official languages including English, Afrikaans,Sesotho, Setswana, Xhosa, Zula
Major Religions: Islam, Christianity, indigenous beliefs
Life expectancy: 53 years (men) 54 years (women)
Currency:  Rand
Re-Cycle has been working in partnership with BEN in South Africa since 2008
Since we started working with BEN we have sent over 14,800 bicycles to South Africa.
YOU MIGHT ALSO BE INTERESTED IN