We are the UK's largest bicycle charity providing people in Africa with access to a quality used bicycle.
Our mission is simple, to improve lives through bicycle re-use.

We re-use quality used bicycles from the UK to provide access to income, education, wellbeing, and create long lasting improvement to livelihoods in Africa.
We provide our partners with the skills, tools and knowledge to repair and maintain bicycles, and support emerging bicycle-related economies in Africa. We mobilise African communities through sustainable transport and development.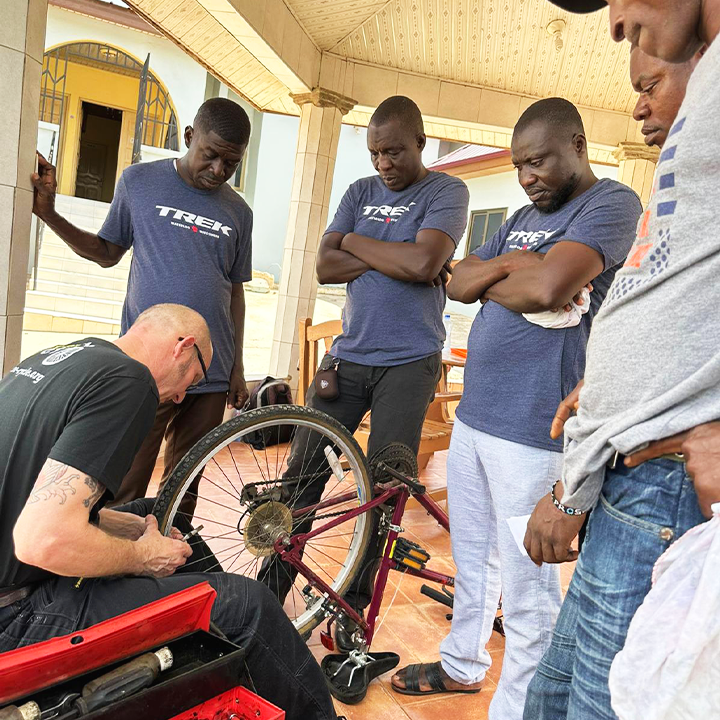 The charity was first formed by a single bike enthusiast in response to Haiti's terrible natural disaster in 1997, which destroyed 80 percent of Haiti's crops whilst killing more than 400 people. Re-Cycle wanted to help people in disadvantaged parts of the world by providing the simple transport option of a bicycle to people who really needed it, and with help from the local community and Colchester Borough Council, in July 1998 Re-Cycle was able to send its first container of 350 bikes.