The ethos behind our work is sustainability. Re-Cycle works in partnership with four organisations across four different African countries, each one doing something inspiring and empowering with the bicycles we send them. All own and run bike social enterprises – this ensures that the bikes we provide can be repaired, distributed and maintained for a long time to come.
We send our partners bikes, spare parts and tools (for free) that can be sold for a fraction of market value via their bicycle social enterprise. Working in this way generates multiple outcomes: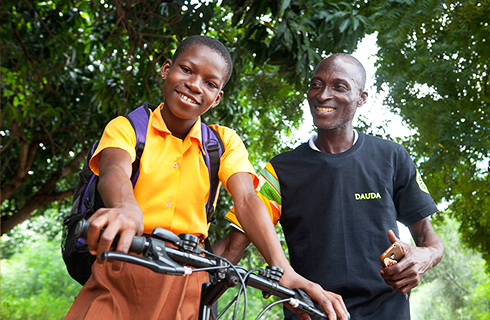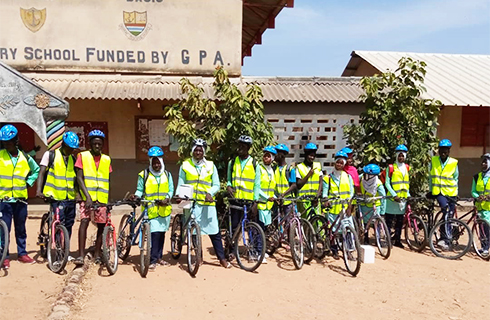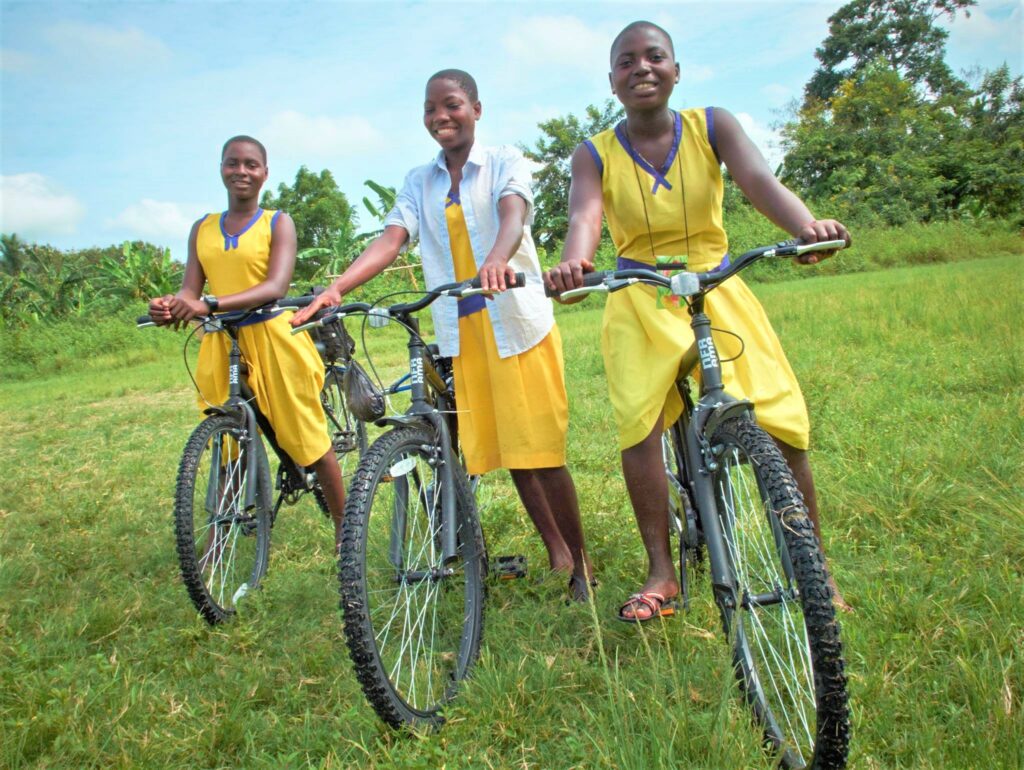 Re-Cycle receives used bikes in the UK and donates them to trusted partners in Africa.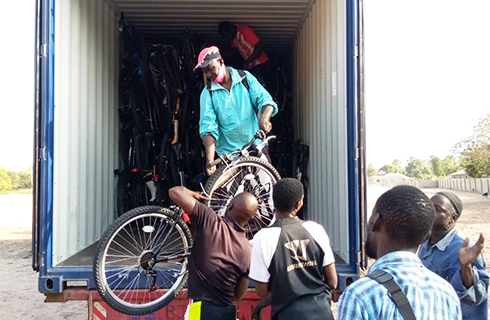 It's a hand up not a hand-out
Not only are things that are given away not valued, but gifting bicycles in large numbers harms local vendors, who cannot compete with free bikes. 
Working with the existing market networks allows our partners to both realise the true value of the bicycles they receive and distribute them further and more quickly.
Our warehouse is the hub of activity where the bikes are delivered and pre-sorted for bikes that go to Africa, those that need stripping for parts and those that are suitable for potential re-furbishing.
We rely on the support of volunteers (30 plus) to enable us to prepare bikes, strip bikes and help with the loading and unloading of containers. On average we load around 500 bikes and spare parts per container, this is down to the skill of our staff and volunteers.
A small percentage of the bikes that are donated are not suitable for the rough terrain in Africa. If they are still in good working order with some residual value they will be put through our workshop to be repaired and serviced by our qualified Cytech mechanics.
The bikes are then sold on to the local community in the UK. The funds raised from the bike sales goes into our core funding, which enables to charity to send more bikes to Africa.