Re-Cycle is a non-profit organisation dedicated to sustainability through bicycle reuse.
At Re-Cycle, we believe in the power of recycling, sustainability, and making a positive impact on our planet. Here's how we are contributing to a more eco-friendly world:
Saving the Planet, One Bicycle at a Time
Our commitment to zero waste is at the core of our mission. We understand the critical importance of reducing landfill impact and minimising waste in order to protect the environment. That's why every component of every bike we receive is either reused, repurposed, or recycled.
Sustainable Shipping Practices
Efficiency in Every Shipment
Recycling and sustainability are priorities for us. When we ship bicycles to Africa, we employ a well-honed 'sardine style' method of packing. This technique ensures maximum value with each shipment while reducing the volume needed for export. We go the extra mile by packing spare parts and tools in gaps, making the most of every inch of space and every pound spent.
We believe in promoting an environmentally conscious worldview where nothing is wasted, and everything is used to its full potential. This is why the bicycle is our vehicle of choice. By reusing bicycles and bicycle parts, we not only reduce waste but also minimise the environmental impact of producing new components.
Addressing the Issue of Unused Bikes
Unlocking the Potential of Unused Bicycles
In the UK, a staggering number of bicycles go unused for various reasons. Children's bikes are quickly outgrown, while some individuals start with basic models and later upgrade to better ones. The result? A significant number of bicycles sitting unused and unwanted.
We provide people in the UK with an opportunity to participate in reuse on a nationwide scale. So far in 2023, we have collected and reused over 7,000 bicycles. This not only raises awareness about the importance of reuse but also prevents many tonnes of bike waste from ending up in landfills every year.
Nationwide Collection Points
Our success in reusing so many bikes is made possible by having bike collection points located across the UK. This network allows us to efficiently gather unused bicycles and put them to good use.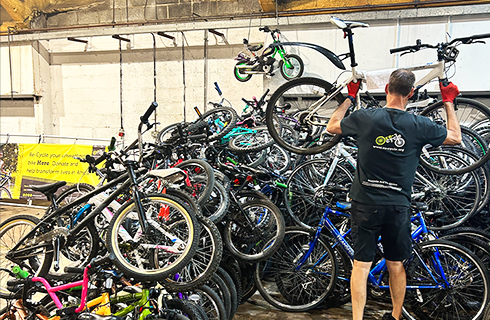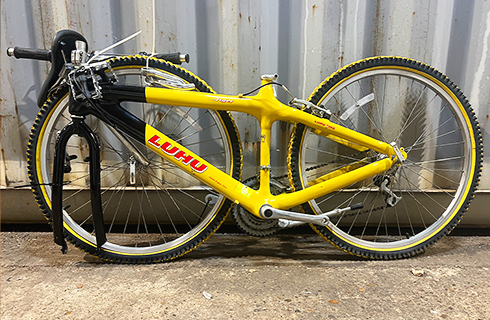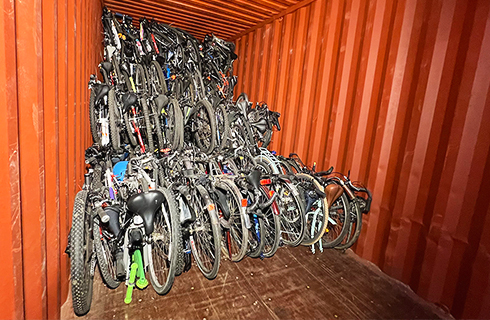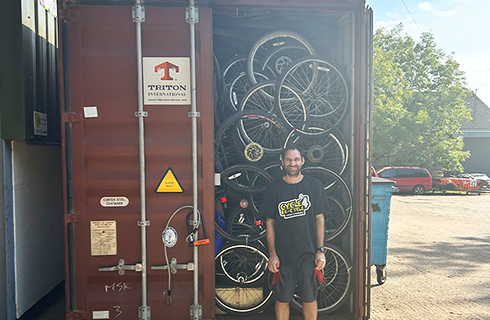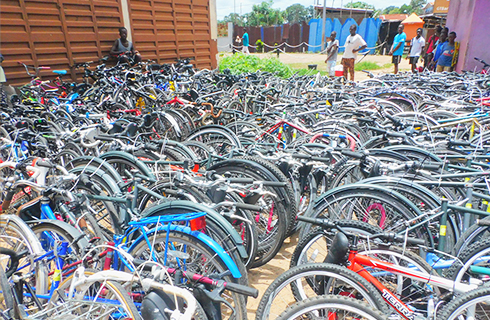 At Re-Cycle, we are on a mission to reduce waste, promote sustainability, and change lives in Africa through bicycle reuse. Join us in our journey towards a greener, more environmentally conscious world.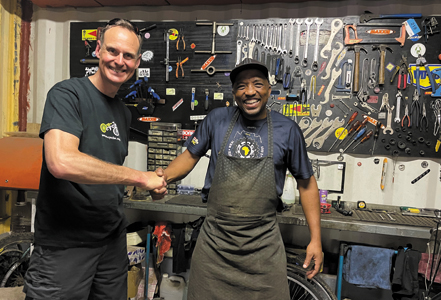 We re-use quality bicycles to provide access to income, education, wellbeing, and improve livelihoods in Africa.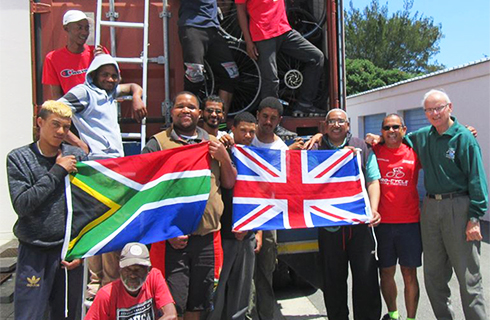 We have a trusted network of African partners. They receive the bicycles and distribute them across their areas.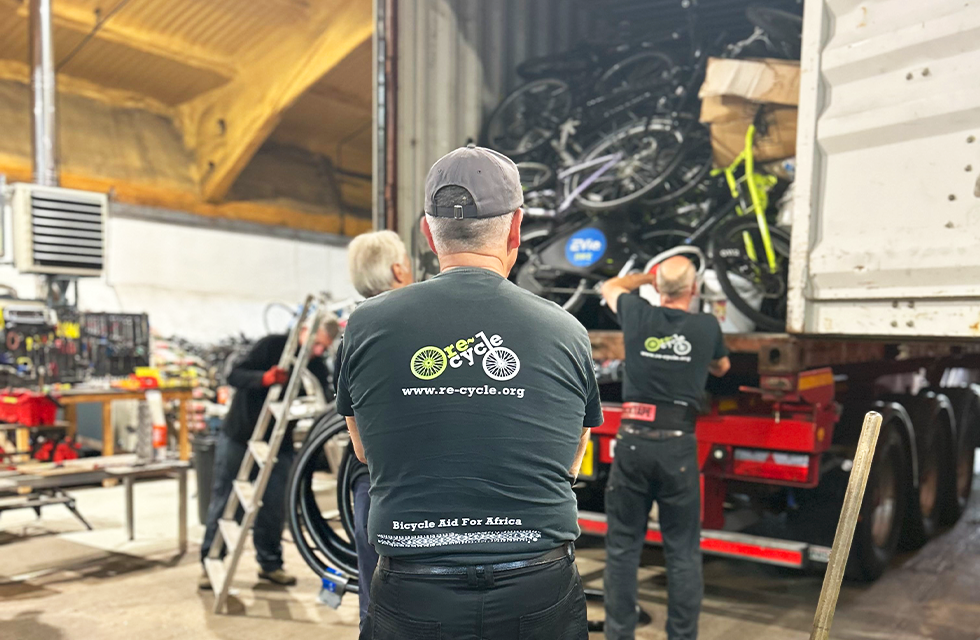 We have bicycle drop-off point across the country, find out where your nearest drop-off point is.