Greater Anglia Partners with Re-Cycle to Provide Sustainable Transportation
Re-Cycle, in collaboration with Greater Anglia, is proud to announce its ongoing efforts to promote sustainable transportation and support African communities in need. Abandoned bicycles left at stations across the Greater Anglia network, including Cambridge, Chelmsford, and Norwich, are being repurposed to make a positive impact.
As part of their commitment to environmental responsibility, Greater Anglia regularly conducts cycle tagging exercises, attaching notices to bikes parked in station racks. Cyclists are encouraged to remove the tag, indicating that the bike is actively being used. However, any cycles left with tags after a designated period are graciously donated to charity through the partnership with Re-Cycle. This initiative not only clears space for other cyclists but also benefits communities in Africa.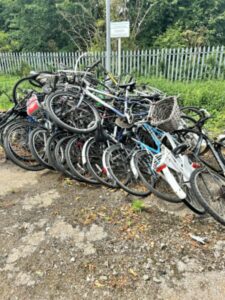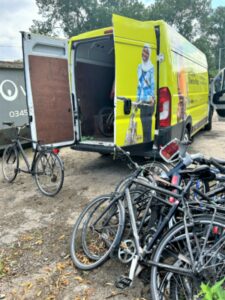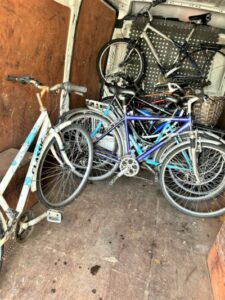 For several years, Greater Anglia has been working closely with Re-Cycle and have already donated over 1000 bikes to communities in Ghana, Zambia, The Gambia, and South Africa. By providing these bicycles, Greater Anglia is aiding individuals who face long journeys on foot, whether it is to collect water, attend school, or commute to work. The gift of a bicycle can truly transform someone's life by granting them access to sustainable and efficient transportation.
Krzysztof Drozd, Greater Anglia Station Cleaning & Waste Manager, expressed their satisfaction in supporting Re-Cycle through the donation of abandoned bikes scattered across their network. He emphasized,
"We are thrilled to assist Re-Cycle in their mission to provide sustainable bike transport to people in Africa. By donating these abandoned bikes, we contribute to reducing waste and offer essential support to those in need."
Re-Cycle's Operations Manager, Claire Kettle, conveyed their gratitude for the longstanding partnership with Greater Anglia. Kettle states,
"We take pride in the strong alliance we have built with Greater Anglia over the years. The abandoned bicycles donated to Re-Cycle are instrumental in granting independence to numerous individuals in Africa who have no other means of transportation. Our commitment to reuse and repurpose means fewer bikes end up in UK landfills."
Re-Cycle focuses on sending bicycles to rural communities in Africa, empowering those less fortunate and enriching their lives by providing them with the gift of independence. The charity goes beyond donations and also provides training to mechanics on bike servicing and repair, making the bicycles sustainable in the long term.
For more information about our partners please CLICK HERE