On Saturday 15th April we hosted another Spring Sportive.
The event was organised by VC Revolution Cycling Club.
VC Revolution Cycling Club ran its Annual Cycle-Sportive on a rolling course based around the Essex and Suffolk borders.
The event HQ was set at the Re-Cycle. There were 2 routes available, that took advantage of the great rural roads and allowed riders to choose their challenge of either 64 mile or 42 mile routes.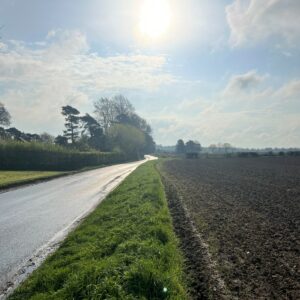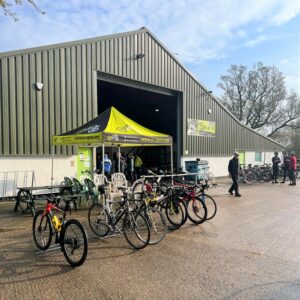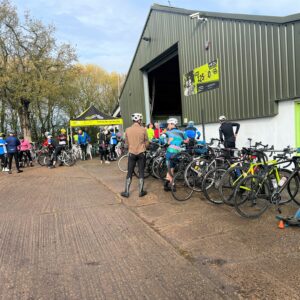 We had over 80 riders come through our doors to take part in the rides. Everyone really enjoyed it and all proceeds were donated to Re-Cycle.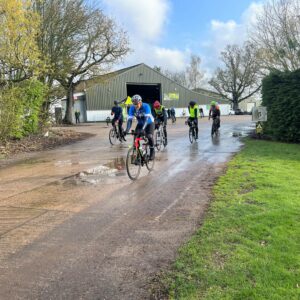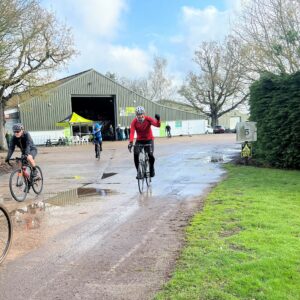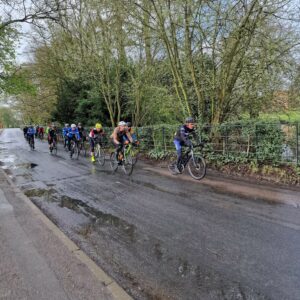 On their safe return the tea and cake went down very well. Until next year!
"Great British spring weather, a great turn out of the local cyclists, a great atmosphere at HQ, great challenging routes 'enjoyed' by all, a great selection of cakes to refuel with, and a great charity to support!" VC Revolution.
The Spring Sportive raised amazing £1000 for Re-Cycle,
as well as additional donations from our charity pots on the day.
This is thanks to VC Revolution for not only organising the event, but also adding a generous donation from themselves.
Thank you to VC Revolution and all of the participants!
VC Revolution Cycling Club, Colchester
Velo Club Revolution is a lively, friendly, Colchester-based cycling club active in north Essex and south Suffolk.
Originally formed in 2007, VC Revolution has members involved in all fields of the sport. As well as the regular social club runs that take place on mainly on Saturdays, club members are also active in sportives, time trials, road and track races, on-road and off-road challenge rides and a wide range of social activities.
Find out more HERE