In March we visited our partner Village Bicycle Project in Ghana…
Our Director Charlotte and Warehouse Manager Mark have recently returned from a trip to visit our partner, The Village Bicycle Project (VBP) in Ghana.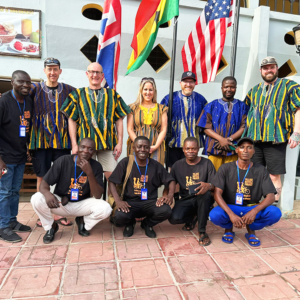 Re-Cycle have partnered with VBP for nearly 20 years and have sent over 30,000 bikes to them since the start of the partnership! We were due to visit them in 2020 but unfortunately, this was cancelled due to the pandemic so this trip was very overdue!
On this trip they spent time meeting the VBP team, meeting bike shop owners and the beneficiaries of the bikes that we send to them. They had the opportunity to observe the one-day basic bicycle training day held in a school in the Suhum region of Ghana. 40 students were selected for the programme. These students travelled the furthest to get to school. Some travel over 15kms each way on foot. They were taught how to fix and maintain their bicycle and had the opportunity to meet the local bike mechanic who would support them if their bike needed fixing.
Mark also provided some additional training to the VBP trainers to enhance their knowledge and skills when fixing bikes.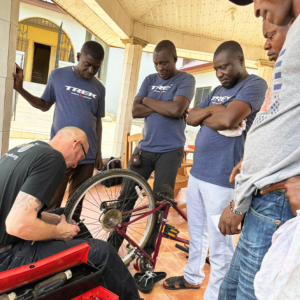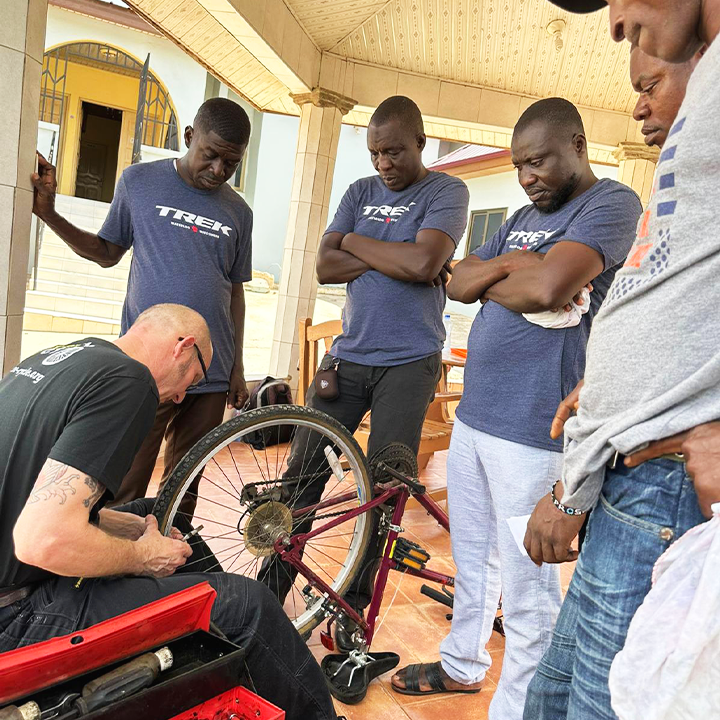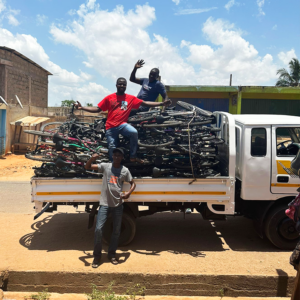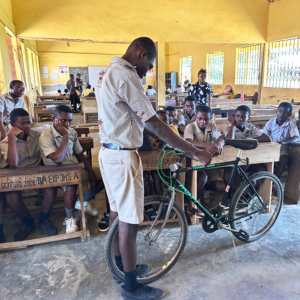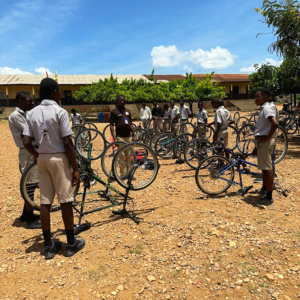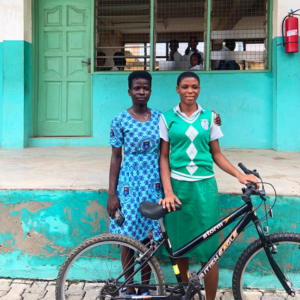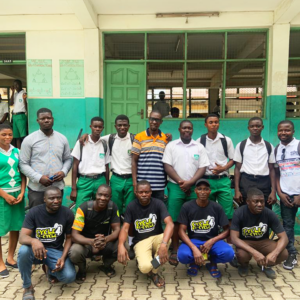 We also had a fantastic opportunity to meet with the Ghana cycling federation and Ghana Olympic committee. Mr Shabaan Mohammed kindly found 3 hours of his morning to share the projects happening in Ghana to achieve the goal of 50% of Ghanaians using a bike instead of a motorbike or car by 2030.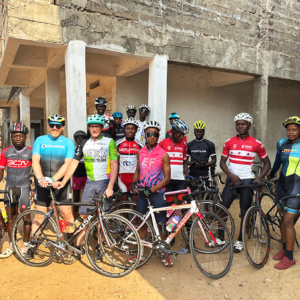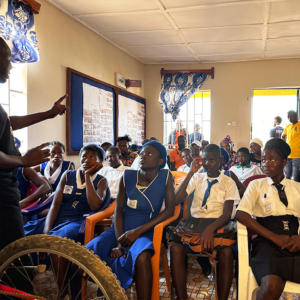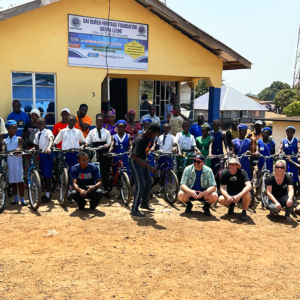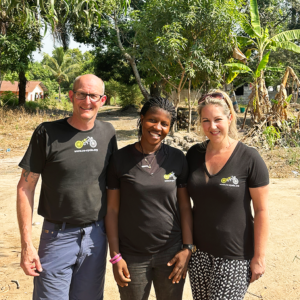 After their visit to Ghana ended, they flew to Sierra Leone to meet Karim Kamara the Country Director for the Village Bicycle project.
The programmes they run in Sierra Leone are similar to those in Ghana so our team visited them to see if they could be a potential new partner for Re-Cycle to send more bikes to.
In the 2 days they were there they got to observe some of the programme work they run with the bikes they receive from other partners. They also had the opportunity to meet some of the riders of the Lunsar Cycling team!
The trip was a great success and we look forward to sharing the stories of some of the individuals who have benefitted from our bikes. Watch this space!