Wednesday 4th May 2022
Today is our 'on the road' day! We were picked up at 8am and taken on a trip around 5 different townships to visit some of the BECs that BEN work with along with some other bike entrepreneurs that BEN work with. We started with visiting James who was based in Ocean View. He is an informal trader. He buys the cheaper bikes from BEN and fixes them before selling them to the local community. Ocean view is a deprived area but he has big dreams and hopes for the children and young adults of the community. He supports the children by taking them out on bikes rides 2-3 times a week. He has also created a women's group aged 40 plus and has taught them all how to ride. Some of whom now take part in the Cape Town tour (115 km bike ride every year).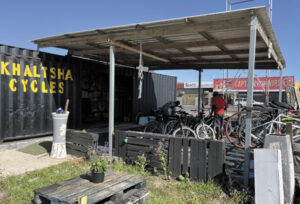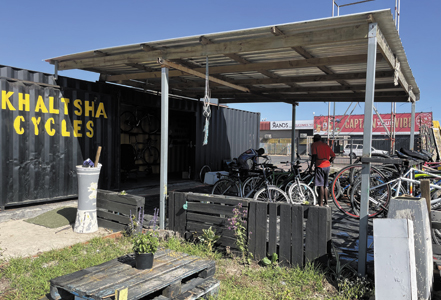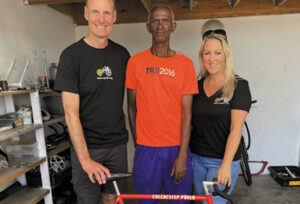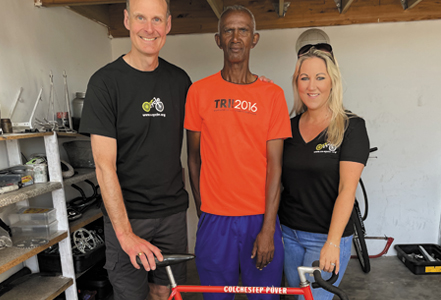 We then went to meet Morgan who is from Zimbabwe but moved to Cape Town in 2002. He lives in the Masi township which has a population of over 60,000 people in 1 square mile. He has converted a small shipping container into his workshop and sells his bikes in front of it. He sells bikes to people in the local area as well as to Zimbabwe, Malawi and Mozambique. Shipping costs 60 rand on top of the cost of the bike. On average he sells 1 bike a week. Average cost to buy them from BEN is 320 rand and sells them between 800-1000 rand depending on condition.
Next, we went to see the infamous Mr Bean in Mitchell's Plain where over 400,000 people live. Mr Bean focuses more on volume sales rather than quality, so he purchases the cheaper bikes from BEN and sells them quickly through his shop and taking them to a local flea market every sunday. When we arrived, we were met by a ladies exercise class who welcomed us to the area with a song and dance which we joined in with of course followed by completing a few exercise routines! Chris was in his element! Sadly, we had to leave and move onto the next location to meet Juma in the area of Khaylitsha.
Khaltsha cycles isn't a BEC but he has been supported by the work that BEN do. He set up his stage one enterprise on the outskirts of the area and after successful trading he built another shop in the middle of the town by the train station. He is a very creative entrepreneur with a big vision! He wants to develop his dream with his creativity and vision. He currently sells bikes and hire them out for the day. He has expanded his cycle shop with a coffee shop and will be expanding further in the future. And to get from his stage one shop to his stage two shop in town we went by bike! A great experience cycling though a township and seeing all the sight and sounds it had to offer.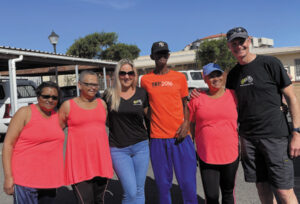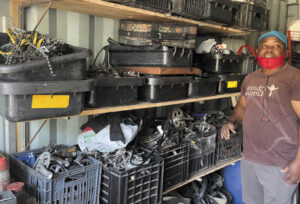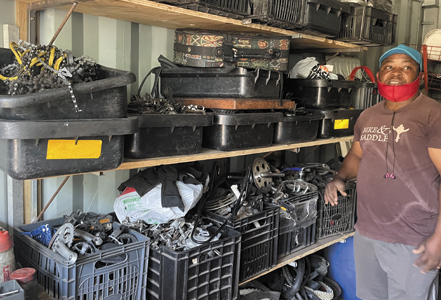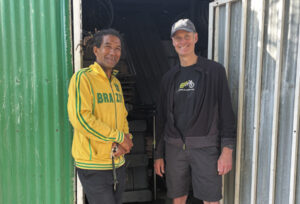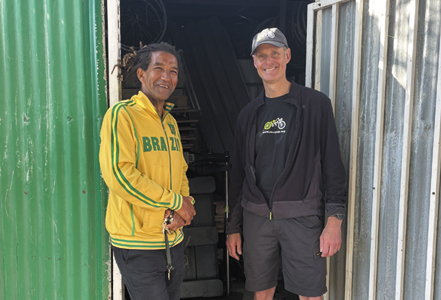 The final location of our grand tour was in the community of Langa. The Langa Bicycle Hub is based near a large secondary school and provides outreach rides and community rides. They also hire their bikes out. The initiative started by Mzi who is a 23 year old entrepreneur. We were then dropped off at the Waterfront where we wondered around the shops and had a bite to eat before getting an Uber to our B&B for a well-earned rest.
150 km covered!