Most Africans lack access to any form of transport and spend hours every day walking to collect clean water, firewood or to reach school or work. Not only does this take a toll on their health and time spent working, it often means children miss school altogether.
A bike can provide a lifeline enabling people in Africa to travel to work, school and carry goods further afield to sell. If you have a bicycle that's gathering cobwebs in your garage, shed or attic, it would mean the world to us if you could donate it. Donate your unwanted bikes at one of our nationwide drop off points.
Keep up to date with our latest news, updates and events.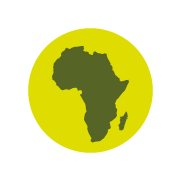 Over 130,000 bikes and spare parts
have been sent to Africa
We support a diverse community through our volunteering programme
Re-cycle has a 
0% waste policy.
We have built a trusted network of partners in Africa.