With over 70 stores across the UK donating your bicycle to Re-Cycle couldn't be easier.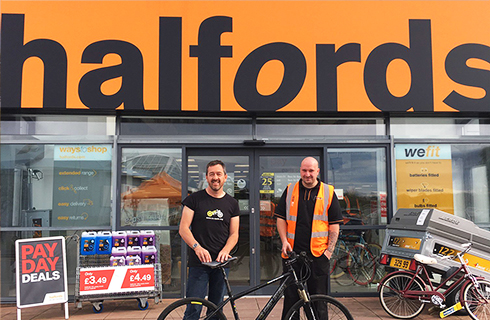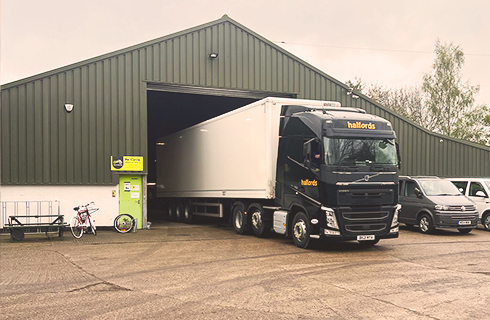 Halfords & Re-Cycle Partnership
Working in partnership to recycle used bikes and provide rural African communities with the means to a better life.
Since 2013, Halfords have been working with Re-Cycle to gather donated bikes to send to rural Africa. Working together Halfords have collected just over 75,000
bikes that would otherwise have ended up in landfill.
With over 70 Halfords drop-off locations across the country, now more than ever we are encouraging our customers to Re-Cycle their used bicycles when they decide it's time for a new one.
"We are always looking for ways to reduce our environmental impact. Our tough CO2 and recycling targets demonstrate that we're behaving in the most responsible and sustainable way possible, so we can pass these savings on to you, the customer".
Find out how to get involved below.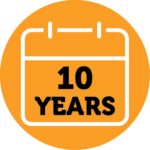 Re-Cycle have been working in partnership with Halfords since 2013.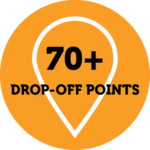 Halfords have over 70 bicycle drop-off points located across the UK.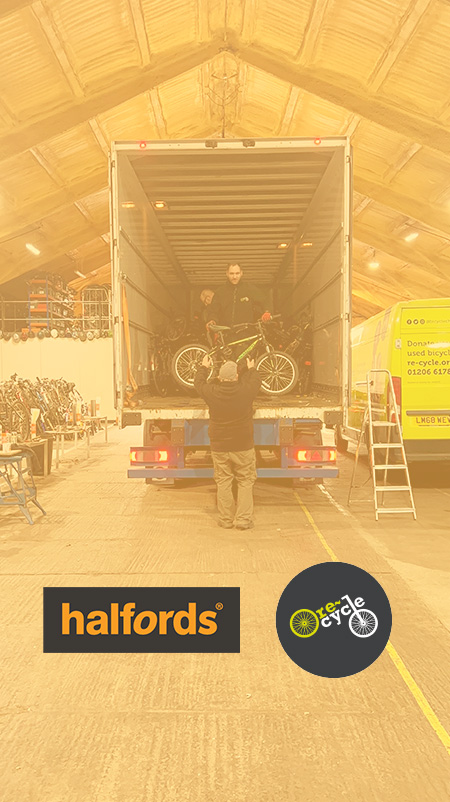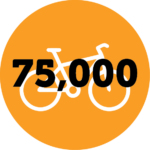 Halfords have collected and delivered over 75,000 bicycles to Re-Cycle.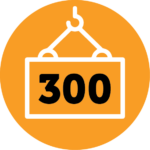 To date, over 300 containers filled with bicycles have been shipped to Africa.
1. Drop your unwanted bike off at one of our drop-off locations.
Check out our Bicycle Drop-Off points to find your nearest donation point.
2. Your bikes will be sent to the Re-Cycle Warehouse in Essex. 
It will be cleaned, safety checked and loaded up onto a container to make it's way to Africa.
3. Your bicycles will be shipped to one of our partners in Africa.
We also show them how to maintain and fix the bicycle so they can keep riding for longer.