African Partners – Jan 2020

WYCE is an NGO based in Madina Salam Village, Kombo South District, West Coast Region the Gambia West Africa. WYCE NGO is local based organisation providing education, Health and livelihood skill services to the underprivileged communities in the Gambia initially in Madina Salam Village.
The Gambia is one of Africa's smallest countries and, unlike many of its west Africa neighbours, has enjoyed long spells of stability since independence. President Yahya Jammeh ruled the country with an iron fist after seizing power in a bloodless coup in 1994. His 22-year rule came to an end in 2016, when he was defeated in a shock election result by the main opposition candidate, Adama Barrow. Mr Jammeh only left office after mediation by neighbouring countries and the threat of armed intervention. Stability has not translated into prosperity. Despite the presence of the Gambia River, which runs through the middle of the country, only one-sixth of the land is arable and poor soil quality has led to the predominance of one crop – peanuts.
Tourism is an important source of foreign exchange, as is the money sent home by Gambians living abroad. Most visitors are drawn to the resorts that occupy a stretch of the Atlantic coast.
What we do
We send 40ft High cubed containers packed with over 500 bikes and 100's of spare parts to our partner in The Gambia. All the bikes and spare parts we send have been donated by members of the public in the UK. Once a bike is received into our warehouse, we assess its suitability for Africa and if suitable our volunteers prep the bike to make it more compact. Once prepped it is categorised depending on its size and type. If it is unsuitable to send to Africa it will be stripped down for parts.
The Difference we make
Working alongside our partner in The Gambia we strive to transform people's lives through bicycle reuse. Transforming one life, will transform the future of the whole family which in turn will transform the potential of the whole community.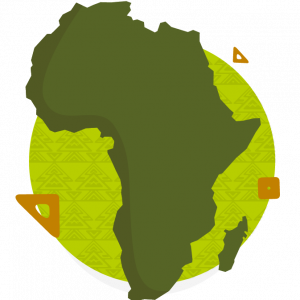 Capital: Banjul
Population: 1.9 million
Area: 4,361 sq miles
Languages: English, Mandinka, Wolof, Fula
Major Religions: Islam, Christianity
Life expectancy: 58 years (men) 60 years (women)
Currency: Dalasi