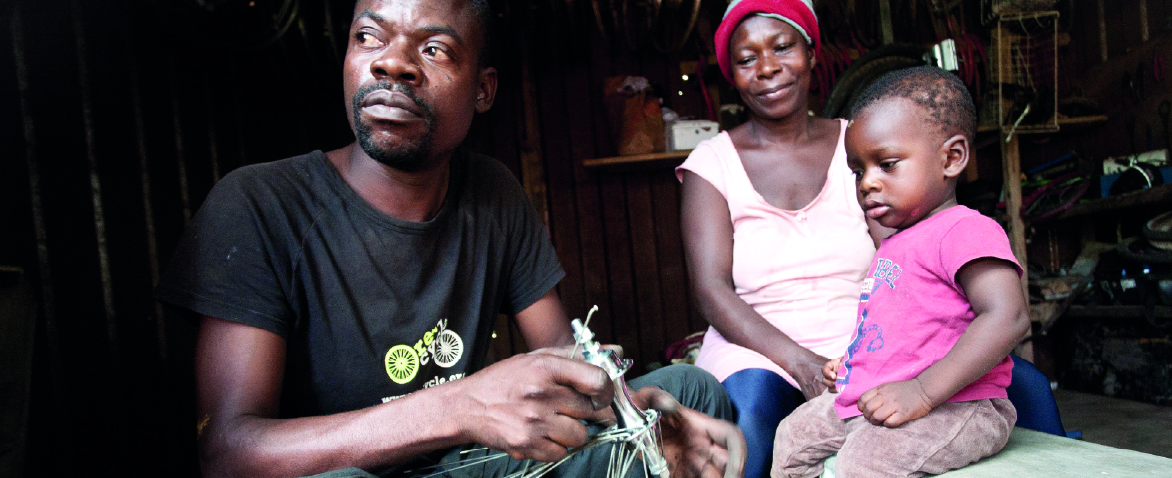 On average one bike is used
by six people in an African household. 
Bikes are versatile enablers and with a little basic maintenance they can benefit a family for many years. Transport and development go hand-in-hand. Virtually everything traded, must be transported, and almost everyone needs wheels to get to work. 
Simple, affordable transport generates income opportunities in developing countries, as well as saving lots of time and back-breaking work.
75% of rural dwellers across Africa rely on agricultural trade to make their living. A journey on foot to a field 4 km away (about 1 hour) reduces the time available for field work by 25% and uses up 3 times as many calories as travelling by bicycle (LOWE 1991). As a result, intensive agricultural activities decrease dramatically at distances of as little as 2-4 km from the dwelling place to the field. For women farmers, having fields some distance away means that they are much less able to run the household and care for children or pursue other economic activities.